EESTech is providing Sasol with specialised services in support of their climate change emission reduction objectives as stated below in their Climate Change Report of 30th June 2022.
Sasol is a global integrated chemicals and energy production company that safely and sustainably source, produce and market a range of high-quality products in 22 countries. Sasol has prioritised sustainable development goals to ensure its business is environmentally, socially and economically sustainable.
EESTech's fine coal briquetting technology is the promising option for utilisation of coal fines for conversion into higher value products rather than using it as a combusted fuel source.
Implementation of a briquetting facility would lead to a significant reduction in raw coal consumption.
EESTech has completed the process design of a WRAM ROX (briquetting) facility and the development of a briquette binder formulation to meet Sasol's strict specification requirements. Sample briquettes have been produced and passed acceptance testing by Sasol.
Additionally, the conceptual engineering of a large scale WRAM ROX process facility has also been completed and submitted to Sasol.
Sasol and EESTech are currently finalising terms for the advancement of the project to the next stage.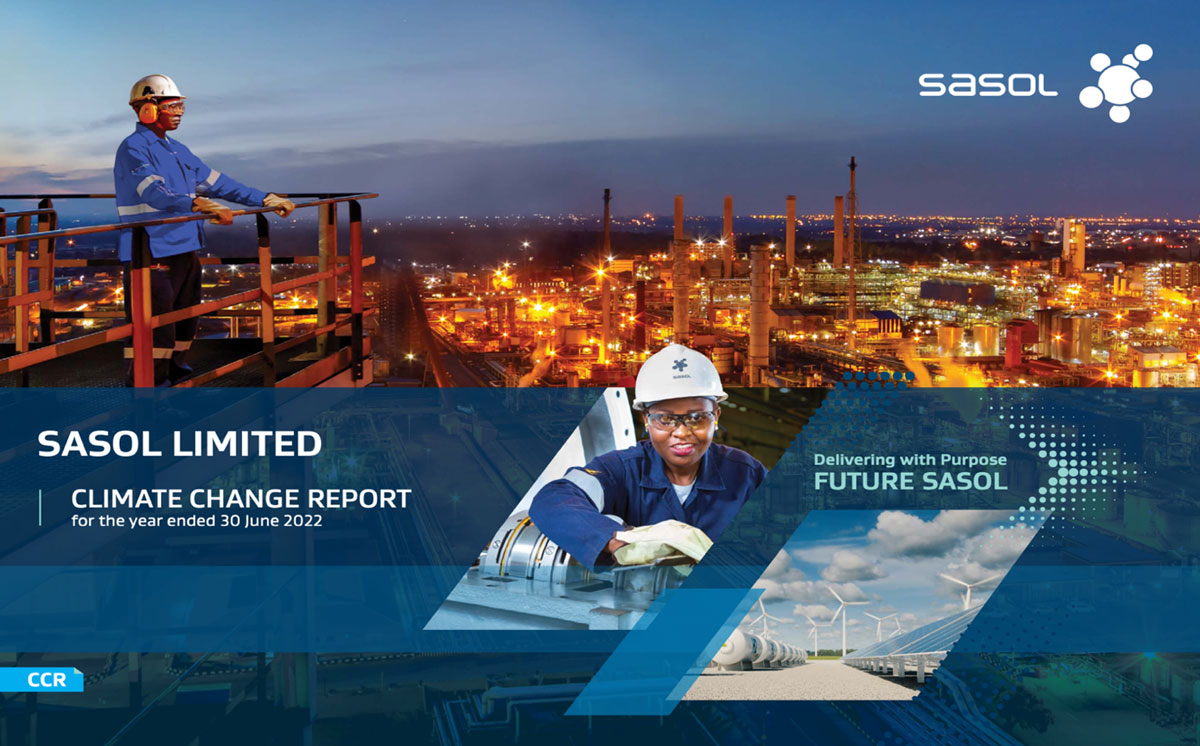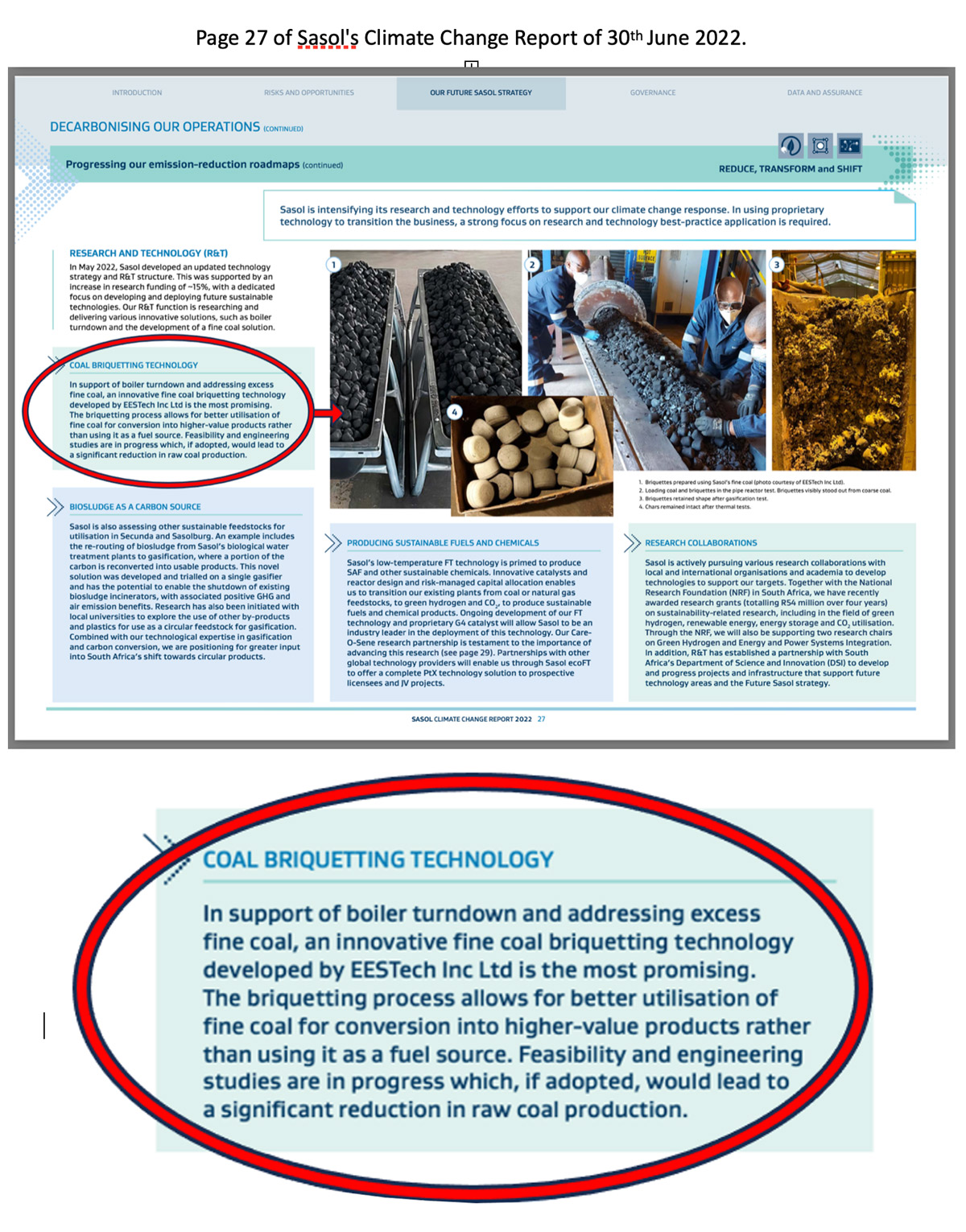 Cracking the Coal: Sasol sees briquetting as part of emissions solution.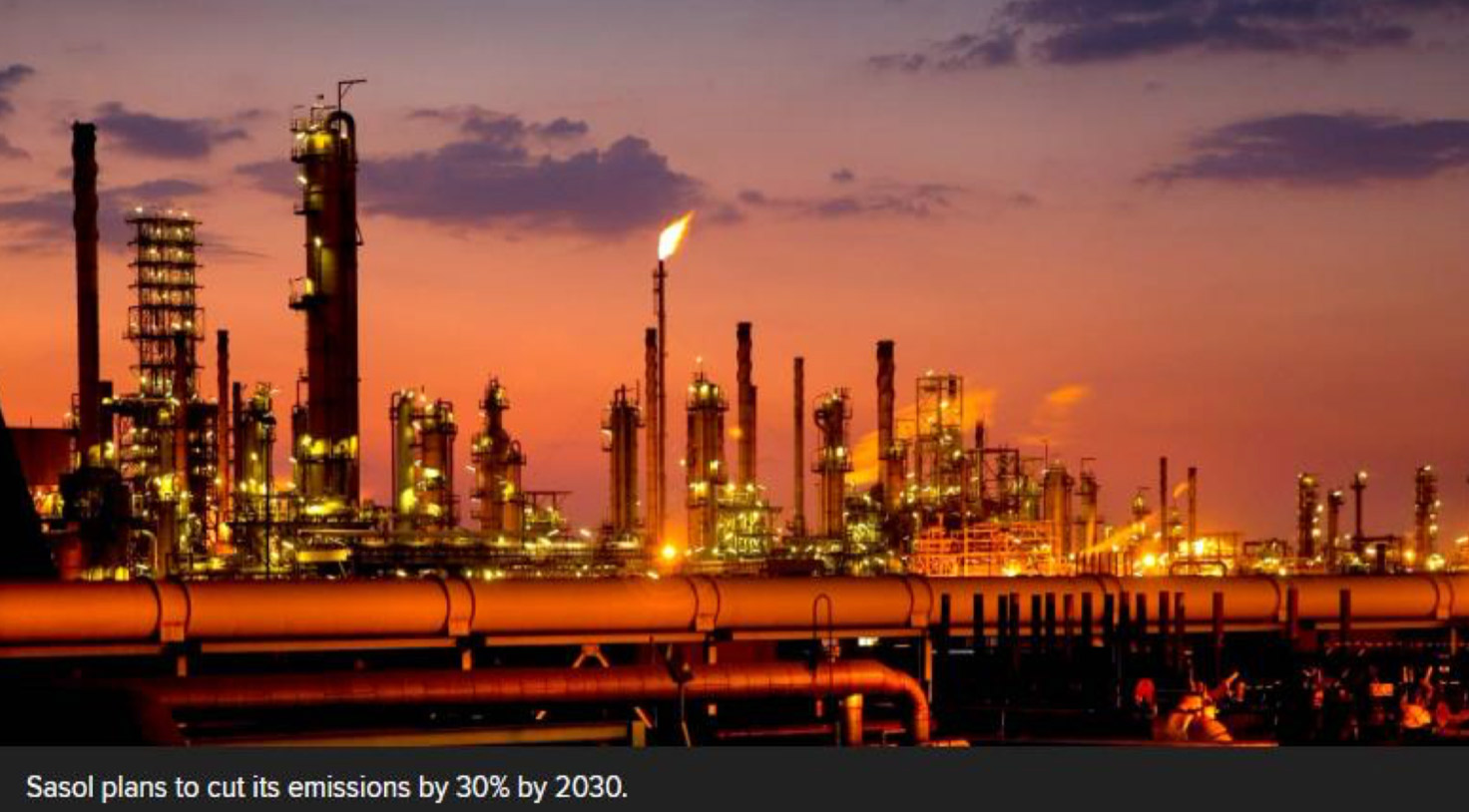 A solution to briquette discard coal is expected to cut Sasol's coal consumption by a quarter
Attempts to briquette coal fines dates back to the 1980's but have failed for various reasons.
The innovation comes as Sasol seeks to cut emissions by 30% by 2030.
Sasol believes it has cracked an elusive solution to briquette discard coal – a technology that will help the company to decarbonise its operations a it reduces its coal use over time.
At a climate change roundtable on Thursday, the synthetic fuels and chemicals group – and one of South Africa's largest coal miners – said a new technology to briquette discard coal, or coal fines, would improve the efficiency of coal used for heating at its highly pollutive South African plant, cutting down its coal consumption by 25% or 10 million tonnes per year.
For every tonne of coal that Sasol mines, 30% is fines, used to generate steam and power, while the balance is used for gasification. The briquetting solution will enable Sasol to use the fines in the gasifier and to shut several boilers to reach carbon dioxide and sulphur dioxide reduction targets.
A 600MW pipeline of renewable energy projects is then expected to fill the energy gap.